Over E@T HOME BOX
"Heerlijke, vers bereide en gezonde maaltijden die we tot aan je deur brengen". Bij E@T HOME BOX kun je verschillende boxen bestellen. Heb je geen zin om te koken of wil je iemand verrassen? Bestel dan bij E@T HOME BOX. Ook voor speciale gelegenheden zijn er boxen, zoals voor Moederdag, Vaderdag en Kerst.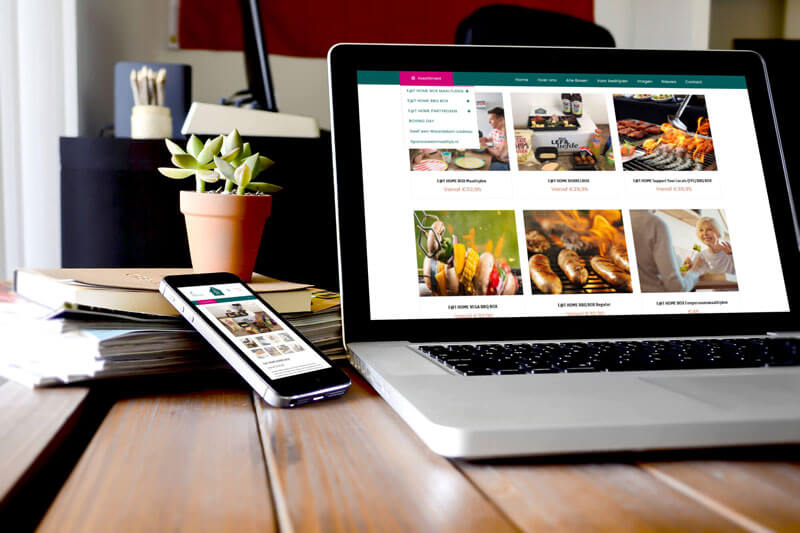 Nieuwe webshop voor nieuw idee
Toen in maart het coronavirus voor de nodige maatregelen zorgde, sprong Catering Groep Nederland hier op in. Mensen die niet zelf boodschappen konden doen of niet het huis uit konden; daar was E@T HOME BOX primair voor. Eigenaar Ronald Burgers van Catering Groep Nederland vroeg ons om mee te denken in de ontwikkeling van de webshop. Vanuit de strategische sessie hebben we een duidelijk beeld gekregen van wat hij wilde, waarna we de webshop hebben ontwikkeld. Een intensief project, een uitdaging, maar zeer geslaagd!