Over Solvitas
Solvitas verzorgt trainingen voor iedereen die coacht, begeleidt, adviseert of aanstuurt. Zo verzorgen ze incompany trainingen in het onderwijs, zorg & welzijn en bij overige organisaties en bedrijven.
"Als je mensen begeleidt, heb je soms te maken met weerstand, passiviteit, gebrek aan motivatie of onwenselijk gedrag. Onze trainingen gaan precies daarover."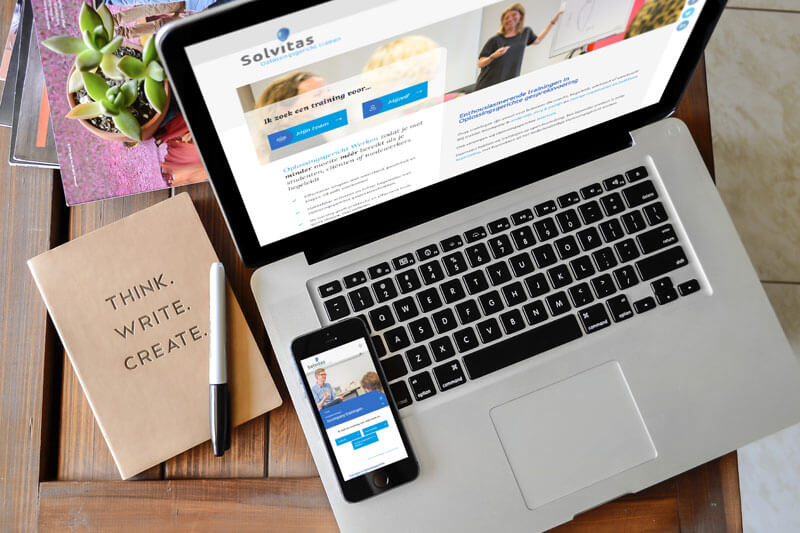 Solvitas compleet vernieuwd
In de samenwerking met Cora Hagen van Solvitas hebben we vanuit een strategische sessie enerzijds en de documentatie van Solvitas anderzijds een doeltreffende website kunnen ontwikkelen, uitstekend afgestemd de doelgroep. Naast het ontwikkelen van de website hebben we ook ondersteuning geboden bij het optimaliseren van de webteksten voor de zoekmachines. Een mooi project waar we met veel plezier aan hebben gewerkt, mede door de uitstekende voorbereiding van Solvitas zelf.